The machine-making, cartoon-drawing Pulitzer prize-winner is the focus of a new exhibition, which also shines a light on the relevance of his political art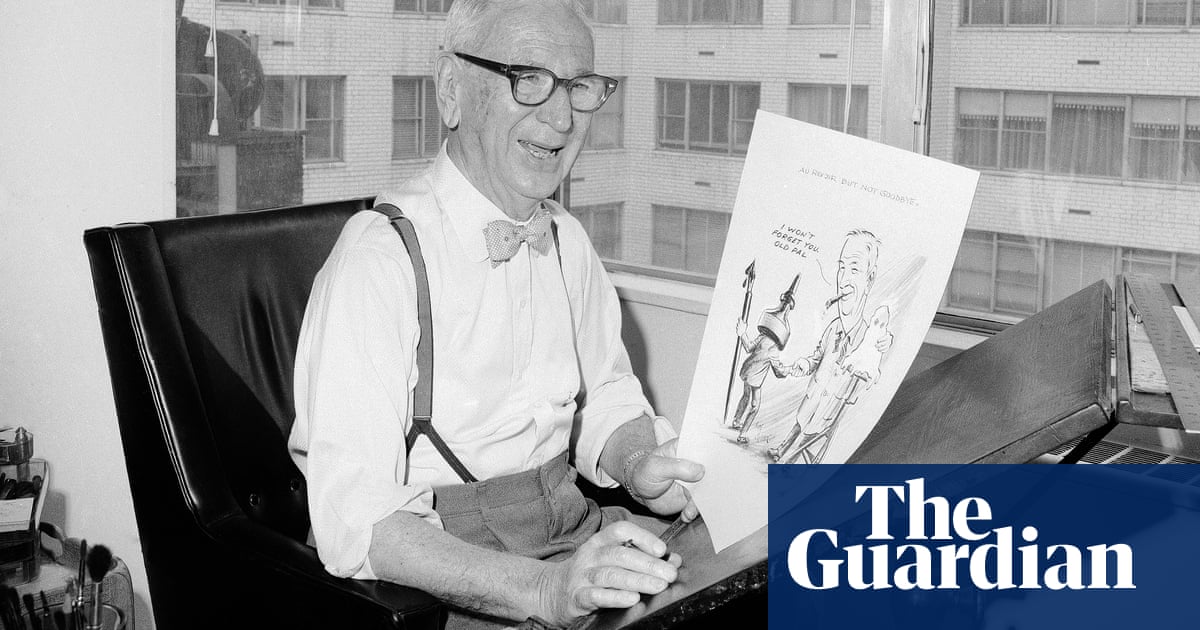 Theres a cartoon hanging in the Queens Museum in New York a drawing of a man with a shovel, digging through piles of paper.
The papers symbolize government corruption, but they wind up in the dump. The caption explains: Senate investigating committee digs up huge mass of evidence which passes before startled eyes of indignant but apathetic public, and then slides into obscurity, making room for next investigation.
From Donald Trumps tax returns to the Ukraine scandal and the impeachment inquiry, this has never felt more relevant. But the cartoon is from the 1940s, by the New York cartoonist Rube Goldberg, and its on view as part of The Art of Rube Goldberg, a survey which opened this weekend and runs until 9 February.
The pioneering 20th-century artist created more than 50,000 cartoons in a career that spanned seven decades. This is the first retrospective in 49 years to look at Goldbergs work. It also highlights his overlooked career as a Pulitzer prize-winning political satirist.
Political cartoons were not his main output, but some of his work remains so relevant, said the museums assistant curator, Sophia Marisa Lucas. He was seeking to find humor in some things, as a clever opportunity for relief.
A traveling exhibition organized by Art & Artists the retrospective features Goldbergs views on society in the 1930s and 1940s, skewering Adolf Hitler, commenting on the inflation of the US dollar and addressing the dire effects of war.
Goldberg wasnt primarily a satirist but made a significant impact with his political cartoons. He received a Pulitzer prize in 1948 for a drawing called Peace Today, showing an atomic bomb teetering towards the brink of destruction.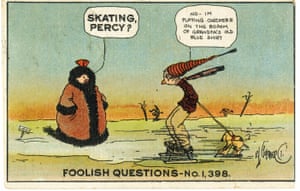 Read more: https://www.theguardian.com/artanddesign/2019/oct/09/rube-goldberg-cartoons-pulitzer-queens-museum-new-york